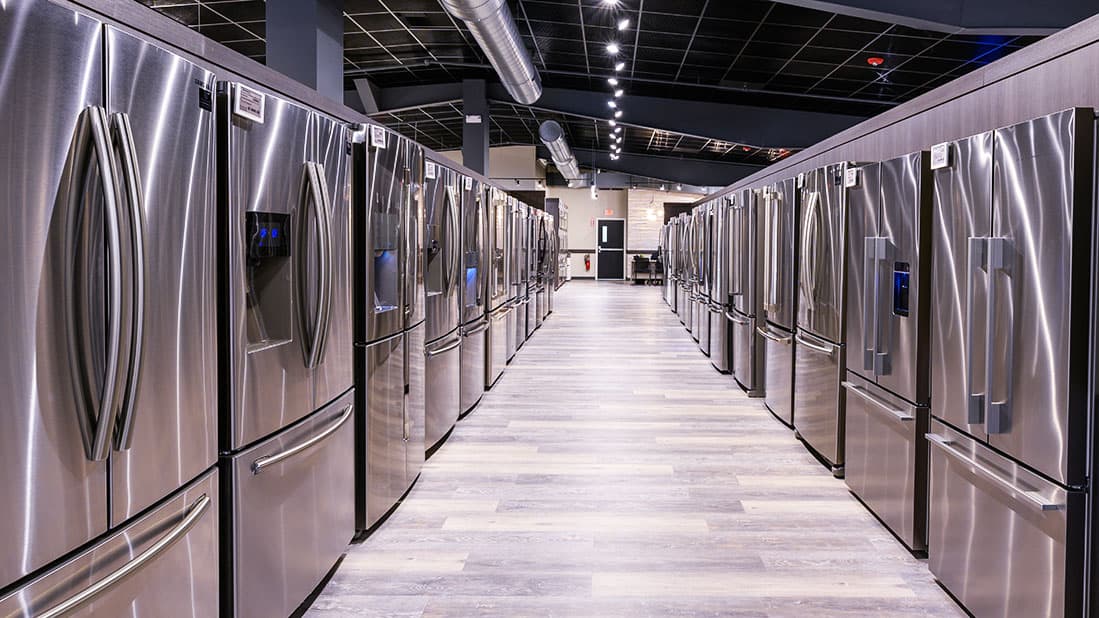 At a Glance
Best Counter Depth Refrigerators
for 2021

Best Counter Depth Top
Mount Refrigerator
Best 33-Inch Counter Depth
Refrigerators
Best 36-Inch Counter Depth
Refrigerators
Best Panel-Ready Counter Depth
Refrigerator for Cabinet
Fronts

Most Reliable Counter Depth
Refrigerator Brands
How to Buy a Counter Depth
Refrigerator
When is the Best Time to
Buy a Counter Depth
Refrigerator?
Frequently Asked Questions
Shopping for a counter depth refrigerator used to be about shopping for features.
Would you like your counter depth refrigerator to have three doors, four doors, or two drawers with an internet-ready portal?
Like almost any home improvement product, shopping for a counter depth refrigerator is about what is available first, then features second.
As you are probably becoming aware, a global supply chain for refrigerators is not flexible enough during an ongoing pandemic.
In this article, you will learn which counter depth refrigerators are available in various sizes like 28-inch, 33-inch, and 36-inch widths.
This new list of counter depth refrigerators doesn't have all the features of last year. However, many still...