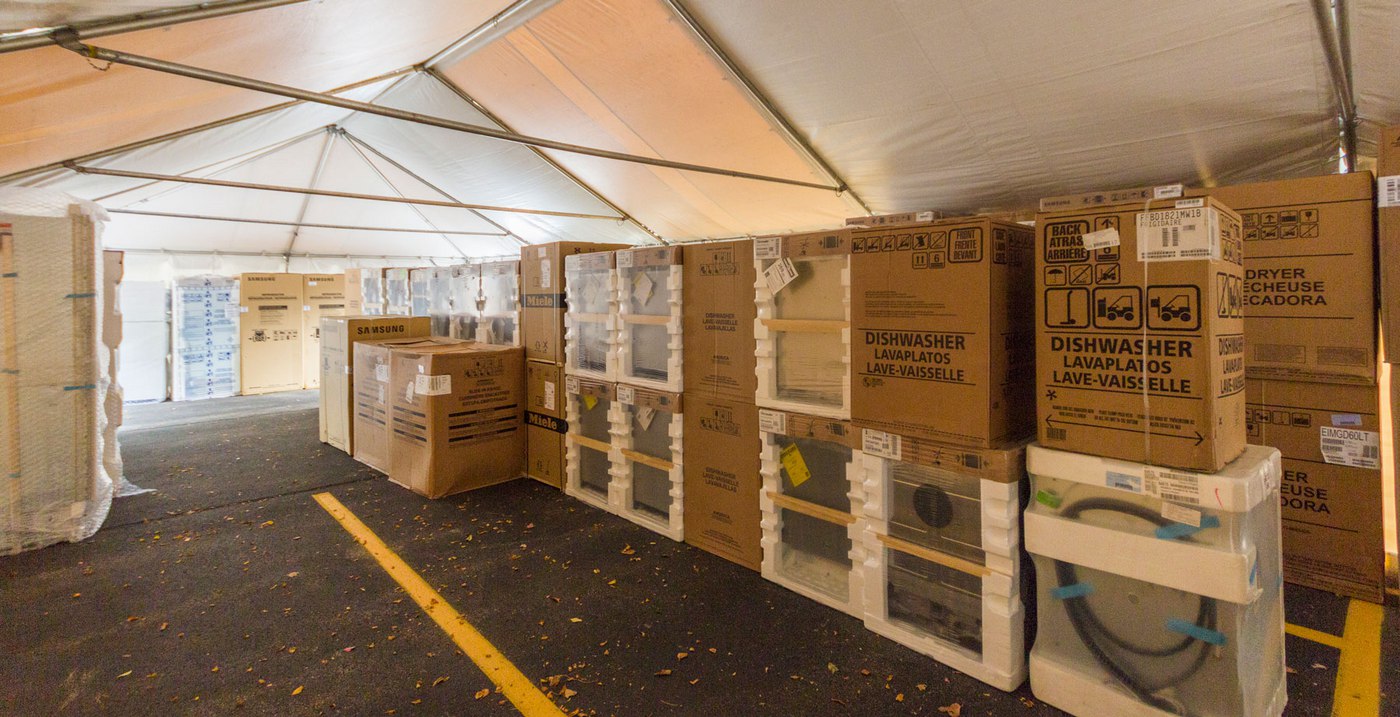 Ah, the Yale Tent Sale. Since the passing of the Filene's Basement Bridal Run, the Tent Sale is the last of these types of sales. If you have never been to one of these, it's a 3-hour mad grab. Yet it's totally worth it.
You can save a ton of money on this sale starting at 20% and up to 60% with a full manufacturer's warranty.
The Tent Sale is our clearing of floor displays, discontinued products/vendors, and slow-moving products as well as scratch and dent appliances.
This year, we couldn't find a tent large enough (seriously), so it's in one of our warehouses in Stoughton.